There's always a game on at Rick's Crab Trap.  Enjoy them all
on one of our many TV's.
Throughout the year we have the best of basketball, baseball, and hockey.
Every Saturday we have NCAA Football with the all of the big and regional games and, of course,
Sunday's are for the NFL with ALL of the games with NFL Sunday Ticket.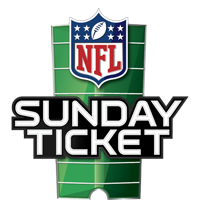 And since we trace our roots back to Western PA, you know we will feature the Pittsburgh Steelers whenever we can!
So don your jerseys and grab your Terrible Towels, because the Stillers are on and yinz guys know we are going to have drink and food specials.
But don't worry, if you haven't yet become a Steeler Fan, your team will be on one of the screens.
So come on down, pull up a bar stool, and root for your favorite team
at Rick's Crab Trap in Fort Walton Beach, Florida.
Featuring $12 buckets of 16oz. aluminum bottles of Bud, Bud Light, Miller Lite, & Coors Light during ANY football game.
2 for 1 Well Drinks
(Vodka, Rum, Gin, Whiskey, and Tequila)
$2 Bloody Marys
Check out our Football Menu
Available during all Saturday and Sunday games.